Party Hall Facilities
Party halls in anna nagar with 2 rooms and modern Air conditioned hall for all parties and cultural events.
Facilities – Seating Capacity
Party hall having a seating capacity of 50 100 200 250. Air-conditioned dining hall with a capacity of approximately 200 people with modern tables and chairs and large kitchen area, with fanatical toilet and rest rooms for catering staff and managers.
Party Halls Parking Facility :
Ample car parking facility for more than 200 cars with 100 two wheelers with internal road and well equipped lamps for night parking. Air Coolers can be avail with low extra cost charged. Extra Beds, Pillows, Bedspreads, Bed Sheets etc, can be availed for minimum extra cost. We observe the protection instrument occasionally. Whole parking area is covered by a ceiling which helps to look after your vehicle from Rain or Shine. Special trained Security Men for safeguarding your vehicles and other things from any miscellaneous activities..
For Party Hall Booking :
Please contact – 94440 71538
Marriage Hall Main Entrance
(Entrance from Aminjikarai Bus stop)
Created on 05-01-2017
Posted By – Kumar Admins
Stage Decoration Photo
(Marriage dated 23-01-2017)
Created on 25-01-2017
Posted By – Senthil Admin
Kalyana Mandapam Outer View
(Kalyana Mandabam full views)
Created on 31-01-2017
Posted By – Kumar Admins
Dining Hall Photo
(Dining Hall View)
Create on 31-01-2017
Post By – Kumar Admin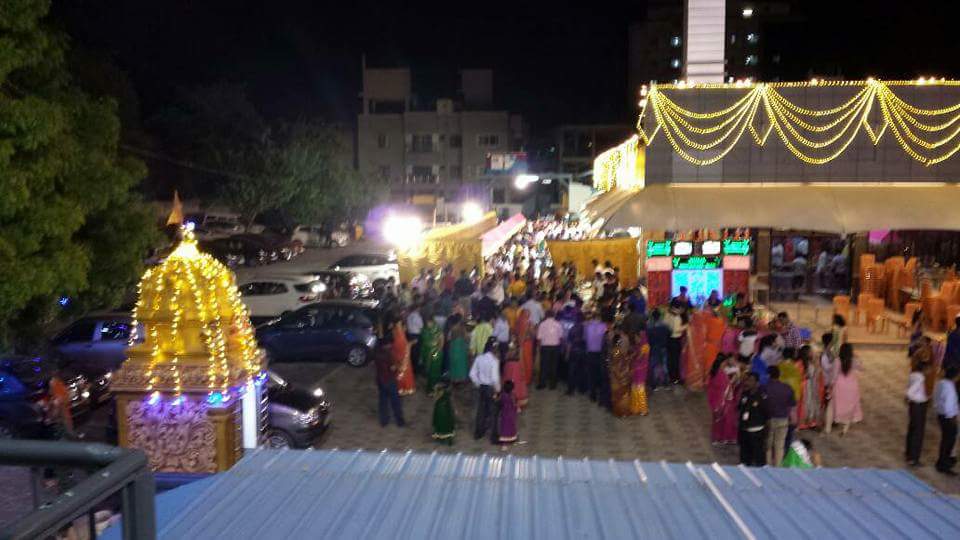 Parking Lot Photo
(Parking Lot Photo)
Create on 31-01-2017
Post By – Kumar Admins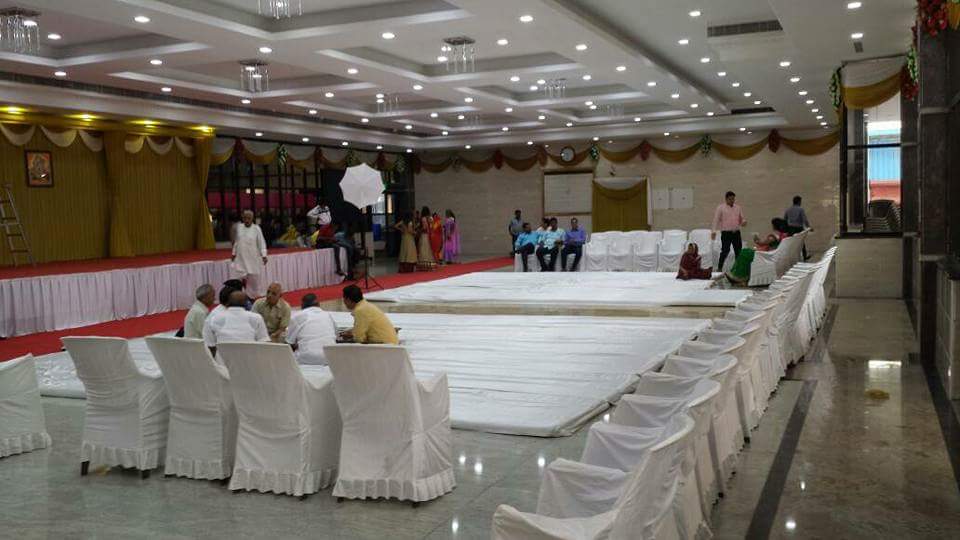 Party Hall – Inner View
( Inner Views)
Create on 31-01-2017
Post By – Kumar Admin