A stylish, constructed new party halls with large space and fashionable A/c hall for parties and cultural events has a
Seating-50
Dining-20
Floating-125
Buffet is Better
Well furnished rooms with air-conditioning and water heaters. You will find a large kitchen area and guest rooms. Ample car parking and well equipped 24 hour power back up for uninterrupted functions. All areas of the halls have been beautifully designed and decorated with interest. The party hall is quite spacious and very neat and particularly the toilets are kept in a very hygienic clause. These planning services are provided by our staffs of highly skilled experts based on the client's requirements. Mood lighting makes the Grand Hall the perfect venue for your special event like birthday, naming ceremony, social events, Betrothal and 60th anniversary.
NO HALL CHARGES. ONLY FOOD CHARGES.
350/hr Conservancy charges – Rs 500.
Dining Hall Photo
(Dining Hall View)
Posted on 31-01-2017
created By – Kumar Admin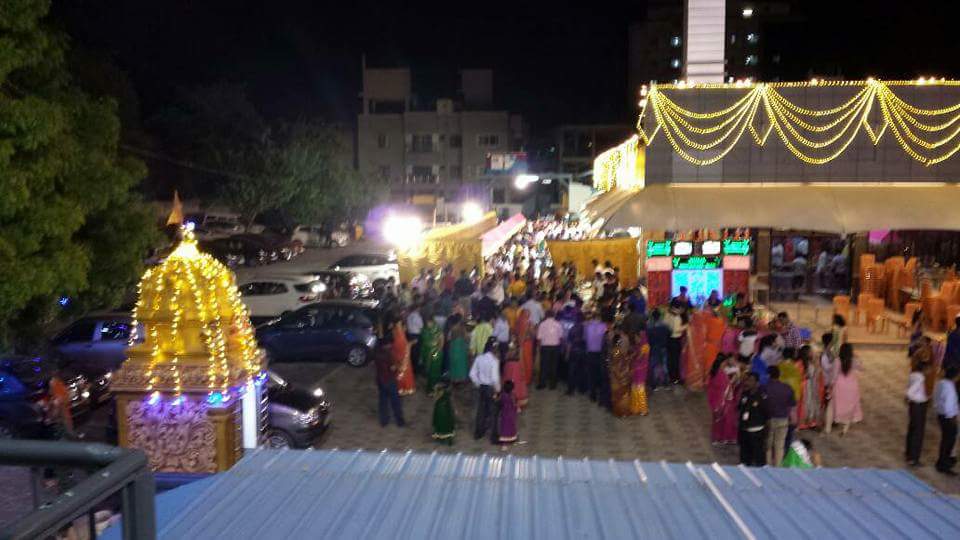 Parking Lot Photo
(Parking Lot Photo)
Post on 31-01-2017
create By – Kumar Admin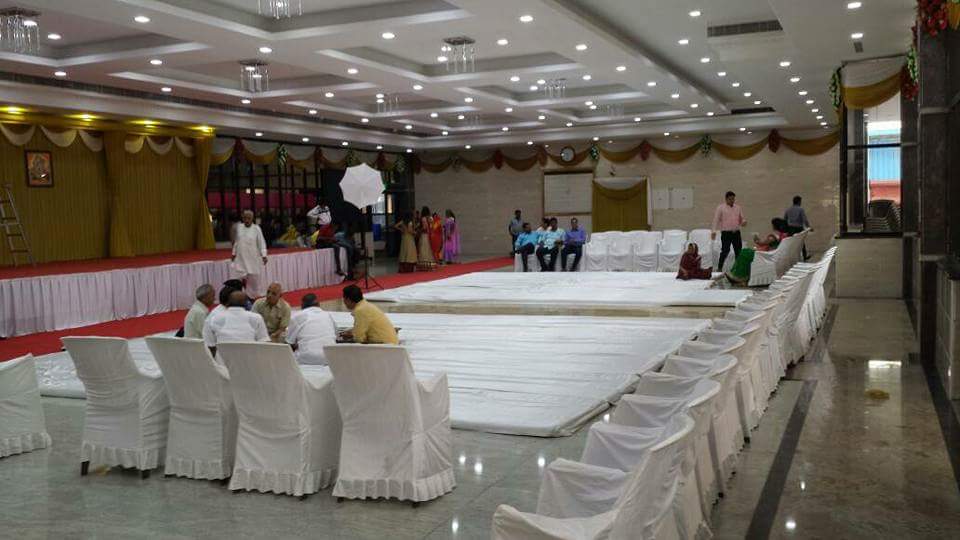 Party Hall – Inner View
( Inner View)
Posted on 31-01-2017
created By – Kumar Admin
Marriage Hall Main Entrance
(Entrance from Aminjikarai Bus stop)
Posted on 05-01-2017
created By – Kumar Admin
Stage Decoration Photo
(Marriage dated 23-01-2017)
Posted on 25-01-2017
created By – Senthil Admin
Kalyana Mandapam Outer Views
(Kalyana Mandabam full views)
Posted on 31-01-2017
created By – Kumar Admins